Learn where to set up your Nest and how to interact with it
Your first Ware hardware kit will contain several pieces of equipment. Setting up your Nest is the first thing to do before getting started. The brain of any Nest—and the most important part of it—is the Intel NUC mini-computer.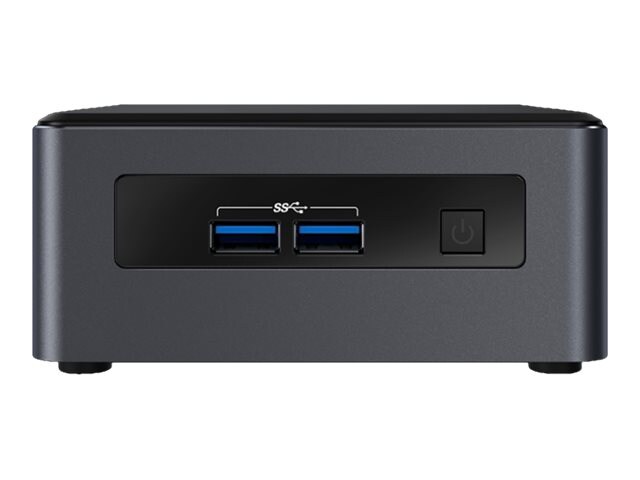 This small computer connects to your facility's Ethernet to communicate with Ware servers over the internet. It allows Ware to remotely update, troubleshoot, and monitor your system. It also enables the transfer of images taken from the drones to our servers for processing and ultimately served back to you via our software in the form of inventory reports.
It's important that NUC's always remain powered ON and connected to wired ethernet.
Setting up Nests
The required components you'll need to begin setting up your first Nest will be:
Intel NUC (mini-computer)
Ethernet cable
Drone battery charger (dual charger)
Skydio 2 wall power adaptor
Where to station your Nest
It's pretty easy to figure out where to place a Nest. Some Ware users place them inside of their office or outside on the warehouse floor. In most cases, a table or desk located close to a wired Ethernet port and power outlet is best.
Plugging everything in
1. Place the NUC on a flat surface (a table or desk is a solid choice) and plug in an ethernet cable to the back of the NUC and connect it to the wall outlet so that it has internet access.
2. Plug the power cord into the NUC and connect it to the wall outlet so that it has power. If the NUC doesn't turn on automatically, press the power button so that the NUC is powered on.
If you are installing multiple NUC's in the same Nest area and you don't have enough ethernet outlets for every NUC to plug into, you may need an ethernet splitter to give internet access to all NUC's.
3. Plug the drone's USB-C power cable into the wall
4. You can also plug the drone battery charger into the wall to charge those separately
This is a Nest in its correct default at-rest position. The NUC is plugged into both power and ethernet. The drone is plugged into its USB-C power outlet in the wall. Please note that the drone's battery is NOT inserted into the drone. Charge the drone's battery separately with its own charger.